Following the 1994 Northridge quake, insurers were blown out of the water by their exposure and payouts, and virtually all companies stopped offering policies. Word spread of there being only one or two companies in existence who would offer some kind of earthquake insurance, and that the premiums were sky high… And they were!
Fast forward 25 (Yes 25 YEARS since Northridge!) years, and the landscape has changed for the better. More companies, including the umbrella CEA have quietly stepped in to offer coverage
Last week's Ridgecrest quake should be a wake-up call for everyone to get prepared, especially when there is so much new evidence of new fault lines running through the LA basin. You can get a policy now for anywhere from $50-$150/month for a home priced around $400k. Yes, that would be $80-$275/month for an average priced home in Santa Clarita/LA.
There is a calculator available for you to get your own estimated monthly premium, along with instructions on how to buy at CEA's Website.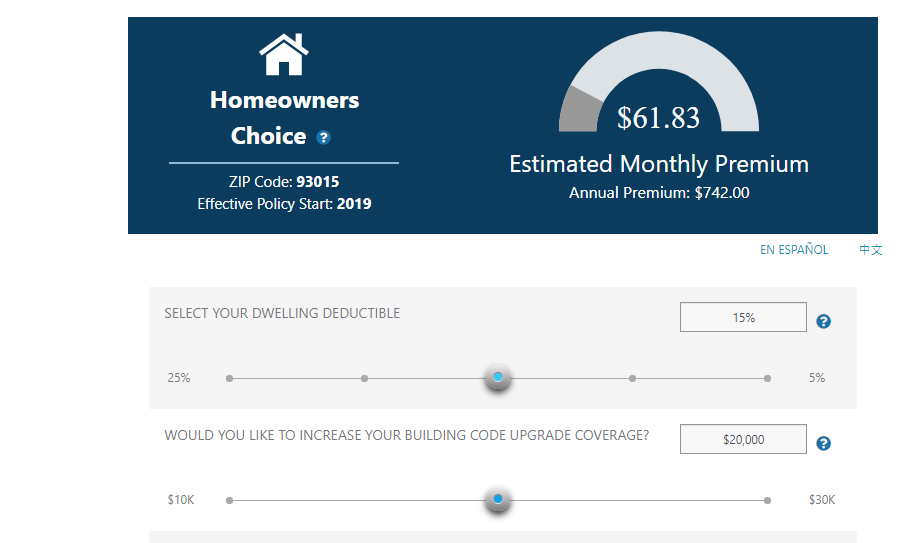 Insurance is available for condos, manufactured homes and townhouses too. The California Earthquake Authority has a nice FAQ page set up as well.
Many people are counting on FEMA to help them out after the next big quake hits, and they will be sad when they find out that the billions of dollars in aid that gets distributed will likely amount to $10,000 total coverage or less, and that coverage will be in the form of…. A SMALL BUSINESS LOAN. No one rides for free when it comes to earthquakes. They exact a massive toll on a home, often times causing tens of thousands of dollars in damages not covered by ANYONE.
You owe it to yourself to at least check current prices…